Feb 4
TWO OF THE IMPORTANT AFTER 50 LESSONS MR. TRUMP CAN TEACH US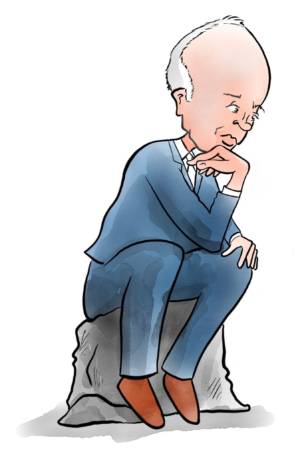 I don't know Mr. Trump. I see an experienced showman on television, read his speeches, and listen to the pronouncements of his staff. Arguing crowd size isn't what it's about for me. I'm not a therapist. Analyses aren't going to happen here. I'm not an Ethicist, so you won't find words like "lie" and my reactions to it in this blog.    I'm not a politician. You'll need to go elsewhere for political analyses.
I am, however, a Developmental Psychologist and can speak my opinion with some authority here about life After 50. What's the connection?
More often than not, when we say "Developmental Psychology" we're studying and talking about children. How does a good 3-year-old get to be a great 6-year-old?    What do we need to understand and do to support this happening?
What far too few of us understand about After 50 is that human development is lifelong. We need to learn new skills and ways of thinking across our entire life spans.   If we don't, our personal, decreased relevancy is guaranteed. Not only are we not fully "cooked" by the time we're in our forties, some of our greatest opportunities and best work can happen in our 60s, 70s, and 80s. How does a good 50-year-old get to be a great 75-year-old? That's the important question to me, the one to which I've dedicated years of research, writing, and observation.
Enter Mr. Trump. We all need to learn from each other through observation and conversation. Who is the most visible After 50 person in the world? You guessed it.    With all due respect, he leaves Queen Elizabeth (90), George Clooney (56), Sarah Palin (52), Clint Eastwood (81), Sonia Sotomayor (62), and Bruce Springsteen (67) in the After 50 dust when it comes to constantly holding our attention. I think we're only beginning to learn from him and, as we all know, After 50 isn't a time to stop learning.
Lesson #1: In the process of our own After 50 development, at some point it's crucial that we each move from 51% or more externally validated to 51% or more self-validated. Later in our lives opportunities for external validation will decrease and so will our quality of life if we fail to learn this lesson.
I recently did some retirement work with a couple in their late 50s. The husband, a top national salesman, was terrified of retirement. His entire identity and self-esteem were built around his job performance each month. During the months he exceeded his sales target numbers, his self-esteem was through the roof. During the months he failed to meet his sales goals, his self-esteem was somewhere below the basement.    If he were retired, who would he be? He and I took opposite views on what to do. He wanted in retirement to find the next thing at which he could be a champion. I thought he was going to have to find a way to give up his addiction to ongoing "proof" because as he aged that external proof would become less and less likely in the long run. He wanted to know what would be satisfying and a guarantee to go with it before he made the leap. His wife, after many years on the proof rollercoaster with him, sided with me. Did he have the courage to give up being so dependent upon repeated external validation that ranked high on the "never enough" scale? Was he willing to do the work to get really comfortable and happy in his own skin? On a scale of 0 (low) to 10 (high), where do you rank Mr. Trump's ongoing comfort in his own skin without dependence on validation hits? On the same scale where do you rank your own?
Lesson #2 In the process of our own After 50 development, at some point it's crucial to allow  disagreements without creating enemies and opponents. Living a life of constantly seeing only opposites (self and opponents) and being at war is unlikely to create an After 50 life of any reasonable quality for you and your loved ones.
A couple came to me to do some life planning work. Money wasn't an issue. The husband had lots of interests and looked forward to exploring them. The wife, however, was so dependent on the adulation of her children and grandchildren that they had begun to avoid family holidays with her. Why? She demanded their attendance at each and every holiday, birthday, celebration, and anniversary.  She was pugilistic. Anyone who wasn't totally with her was considered to be against her.    She could be verbally abusive and a bully. She was tenacious, a veritable bulldog.   And this pattern – if you aren't fully with me you must be against me – extended to friends, colleagues at work, staff, and, especially, her husband. Given time, she could recite long lists of opponents including her son in law, his family, and neighbors. Was she willing to go into a retirement that was less dependent upon war and opponents? What was reasonable to demand of retirement, and what was she willing to do to make it work?    On a scale of 0 (low) to 10 (high), where do you rank Mr. Trump's ongoing preference for having opponents and conducting interpersonal wars? On the same scale where do you rank your own?
In my own case, I've assumed some of my best work and greatest opportunities will happen After 50. I've written a book about retirement and life planning in times of increasingly unplannable, discontinuous change. "How Do I Get There From Here?" will be released by AMACOM (publishing division of the American Management Association) in July. For me it's a bold expression of what experience and expertise tell me will work for most of us in the coming years. Some days it also feels like a huge risk to put myself and my ideas so far out there in public. My own, personal developmental job is to rely more on my independent sense of myself than I am on the book's success. Usually I'm OK with it.  Some days are a bit of a push. How could I possibly write about After 50 ideas if I'm not willing to take them head on myself?
I don't know Mr. Trump but I'd like to thank him for the lessons he makes available to me. We are all – or should be – mirrors for each other. We After 50 will do well to pay attention. I hope he is intensely successful as President for all our sakes. We certainly stand – if we're available for it – to learn a lot about how to build or injure our collective future.
4 responses to "TWO OF THE IMPORTANT AFTER 50 LESSONS MR. TRUMP CAN TEACH US"