Nov 10
A Scandalous Request Of The Media And Ourselves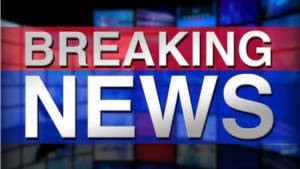 Take a look at these words. What do they have in common?
Scandal
Crooked
Discredited
Narcissism
Harassment
Weapon
Lie
Defeat
Abuse
Hate
Witchcraft
Steaming Mess
Satan
Crackdown
Helpless
Farce
Seduce
Murder
They are all part of recent media hyped headlines in print, broadcast and all forms of internet/social media. I started counting and keeping track a couple of weeks ago out of desperation.
Of course the media is to blame for showing little restraint in using inflammatory, high load, pedantic language in headlines and articles. Undoubtedly it boosts subscriptions and followers but does it help our nation?
Our elected leaders contribute to this too. Just watch members of Congress grandstanding in public view with their righteous indignation and blame outweighing a search for solutions.
But we consumers are to blame too, aren't we? Nearly all of us I suspect (including me) fall into the hype trap fairly regularly. We are the ones who are paying good retail money for hyped goods. Whether we've A. been conditioned to do so by our highly manipulated environment or B. been too titillated and lazy to redirect our attention or C. think it's kind of fun as long as it doesn't directly involve us and we don't have to actually look at the hidden costs. The fact is that this level of highly hyped sewage doesn't seem to phase many of us. We may roll our eyes and then move on. The fact is we're still paying with our wallet share and with our attention. I think that's regrettable.
I'm not objecting to the use of any of the words above. I am objecting to how they are often used AND how gratuitously these words (and others; this is certainly an incomplete list) are flung at us in inflammatory headlines and text.
As someone After 50 I believe in the power and grace of civility. And in the power of language. I know that I can't shoulder the blame alone for where we are but I do bear some kind of responsibility for what is presented to all of us, including my grandchildren. If I'm hooked in all of this it's how appalled I am at where this could lead them, much less us.
Here is my scandalous request of all of us consumers:
Let's all pick a specific week in which we are paying attention to the gratuitous use of hype from all the governmental and news sources we see. We would announce it in advance as a movement. Will someone please come up with a clever movement name?
During that week whenever we see gratuitous and inflammatory hype we cancel our subscriptions, withhold our purchases and turn off everything from our tablets to our TVs.  Money, ratings, circulation, profit and shareholder returns are powerful tools for change and they are at our disposal if we do this right.
We begin locally as an experiment. If it succeeds we go regional. If that has an impact we go national.
Mr. Trump has won the election.
May we now, all of us, begin to take greater responsibility for the language we employ/consume and the power it has to unify or polarize?   We don't have anything to lose but the quality of our grandchildren's futures and the tenuousness of our success at refocusing ourselves together.  Can we become a cohesive nation without the unifying catalyst we have historically relied on: a common enemy within or without, offered up on a bed of flaming hype?
What do you think?
2 responses to "A Scandalous Request Of The Media And Ourselves"