May 20
Men And Their Major Organs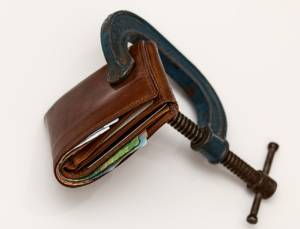 Bless the news cycle and social media.  Without them I wouldn't be able to keep my worrying updated and prioritized.
The New York Times published this challenging piece on May 17th:
A man whose penis was removed because of cancer has received the first penis transplant in the United States, at Massachusetts General Hospital in Boston. Thomas Manning, 64, a bank courier from Halifax, Mass., underwent the 15-hour transplant operation on May 8 and 9. The organ came from a deceased donor.
To my substantial, revolving list of topics to worry about I can now add two new concerns:
Penile cancer
Finding a suitable/compatible/willing donor should a new penis be required
Stop and think about men and their top-tier organs.  Stick with me here.
I've long been aware—from my own experience and from observing male colleagues—that the two major organs for men are:
their penises
their wallets
So long as both organs are healthy and can respond reasonably on command, we men have a stable, even upbeat sense of ourselves.  Reduce either one or both to a substandard state of performance and our sense of self suffers.
I admit that second-tier organs are important, too, including heart, liver and lungs.  Still, I seldom hear those organs spoken of by their possessors with the same flair and passion (you should pardon the expression) that is reserved for penis and wallet.
This has all led me to thinking about the connection between the top-tier organs and the nontraditional Presidential campaigns we are seeing.  I think organ erosion, so to speak, explains the widespread support for something – anything – different AND the concurrent support for non-traditional and presumptive candidates.
Imagine you had worked long and hard – with or without a college education – and found yourself unemployed and/or financially disadvantaged and/or embarrassed in front of your wife and children and/or without the secure belonging and sense of productivity that you had earlier enjoyed and/or you suddenly realized that for all your hard work your children might not have a better life than you originally expected for yourself and/or you felt both hopeless and impotent.
A double whammy to the two top-tier organs.
No wonder we men are fighting among ourselves, voting for radical alternatives, and wondering where all of this is taking us.  It hurts, and our top-tier organs are letting us know it.
Manning was stunningly candid with the Times reporter about his experience:
Mr. Manning welcomed questions and said he wanted to speak out publicly to help dispel the shame and stigma associated with genital cancers and injuries, and to let other men know there was hope of having normal anatomy restored.   "Don't hide behind a rock," he said.
I think the gentleman makes sense and I'm seriously thinking of voting for him if he gets around to running for national office.  At least he's connected to his top-tier organs, which is more than we can say of many male members of Congress.
Read the full article HERE
7 responses to "Men And Their Major Organs"